The Document Spy widget allows you to view the items of the selected document or profile document in the sidebar.
If you like the "Document Spy" you can support my work with a small donation. Thank you in advance.
You can find detailed informations how to use the Document spy on my
blog.
Follow this steps to install this extension to your Notes Client:
Open your My Widgets Sidebar view.
Drag the link "Document Spy" to the "My Widgets" sidebar.
Document Spy 1.3.0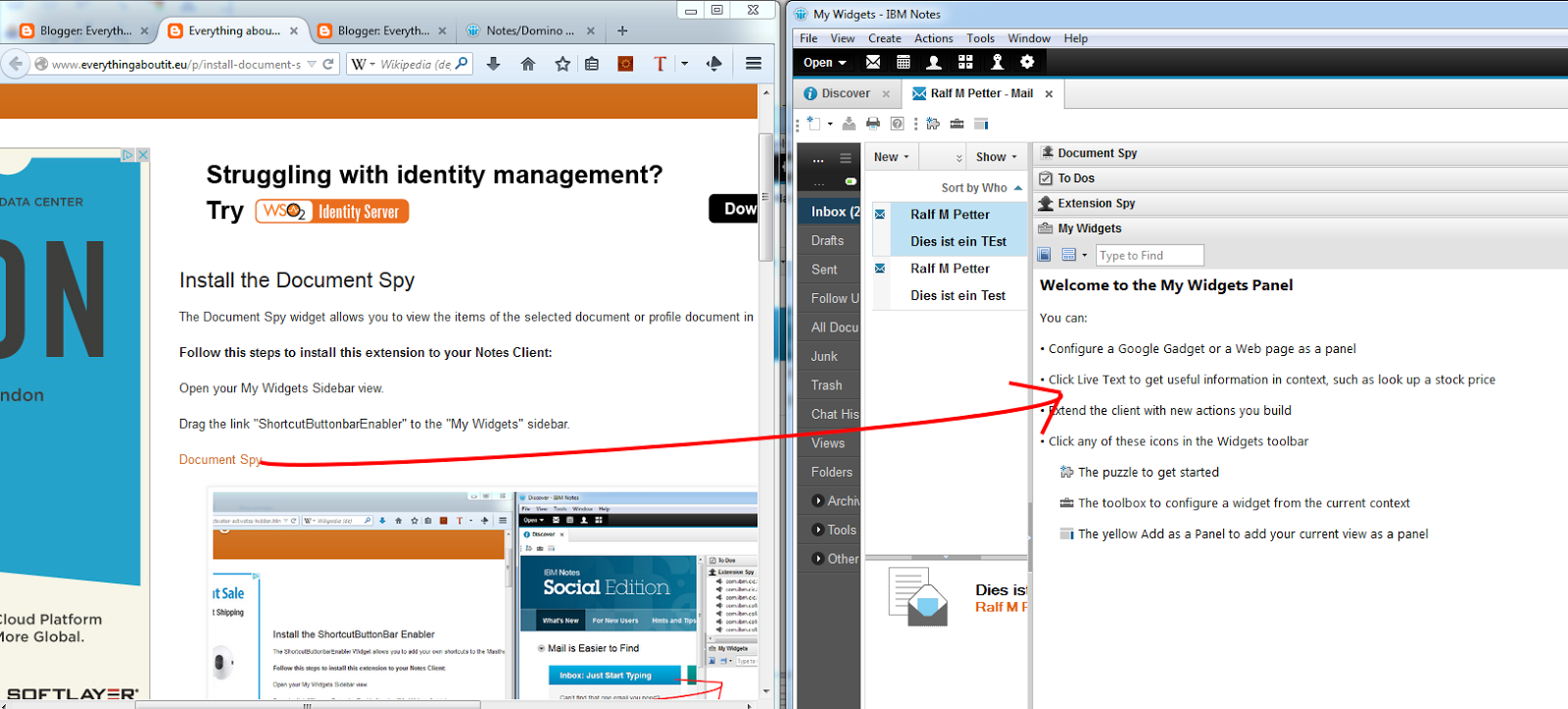 If you have problems with the installation of the widget you can try to download the Updatesite as a ZIP archive.
Document Spy Updatesite ZIP Archive
be sure to remove older Versions before you install a new version to the My widget sidebar
Allow Notes to install this unsigned plugin.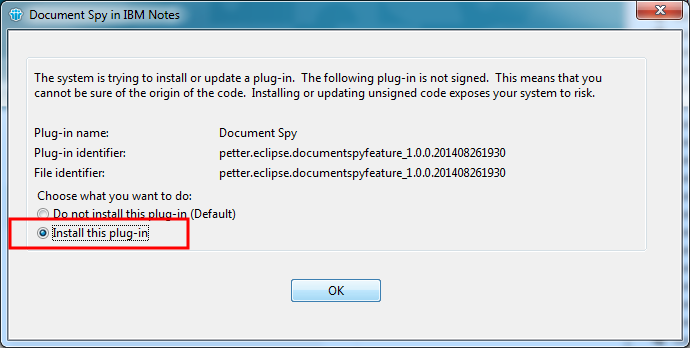 After a short time Notes will ask you to restart the client and afterwards the new widget is available in your Sidebar.