The Todo Activator activates the hidden ToDo Sidebar View in the Notes Client. As a bouns it adds the Todos to the masthead (ShortCutButtonBar). I have tested this Widget with 9.0.1 and 8.5.3 Standard Client.
Follow this steps to install this extension to your Notes Client:
Open your My Widgets Sidebar view.
Drag the link "ToDoActivator" to the "My Widgets" sidebar.
ToDoActivator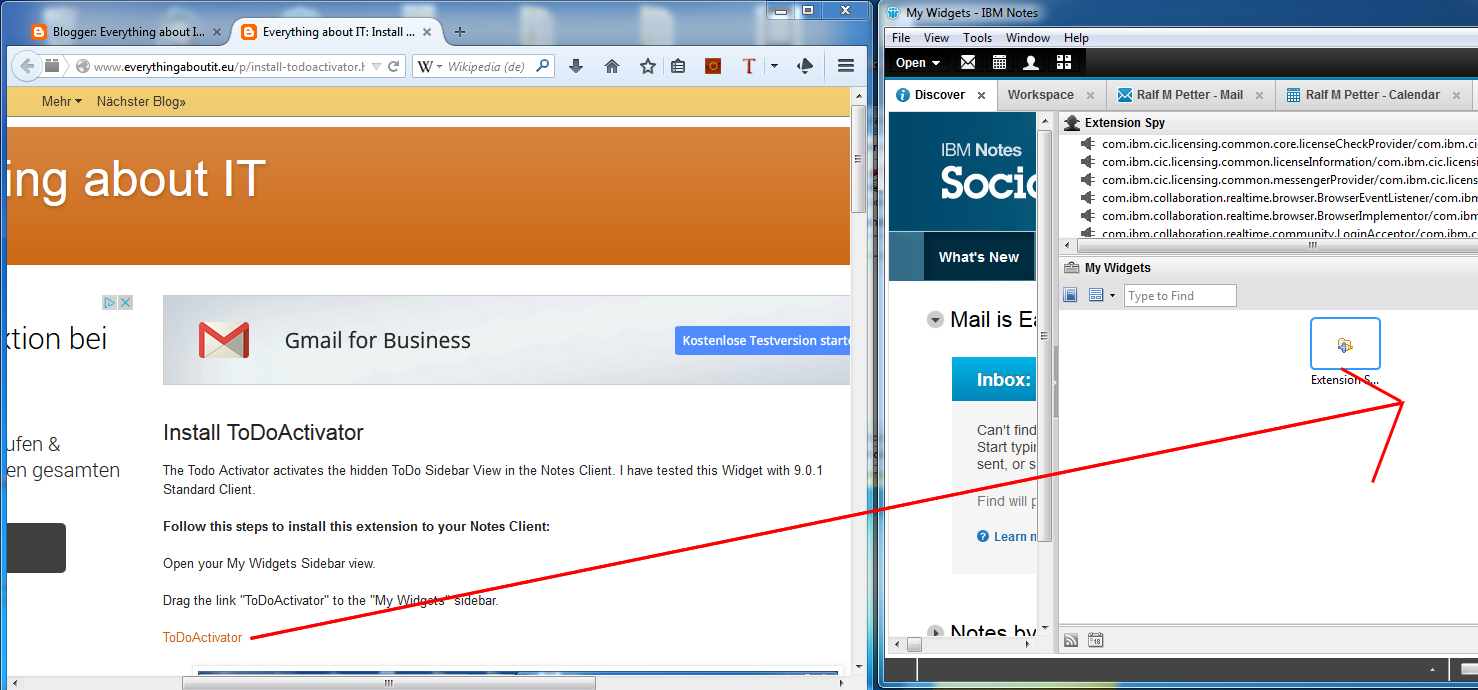 Allow Notes to install this unsigned plugin.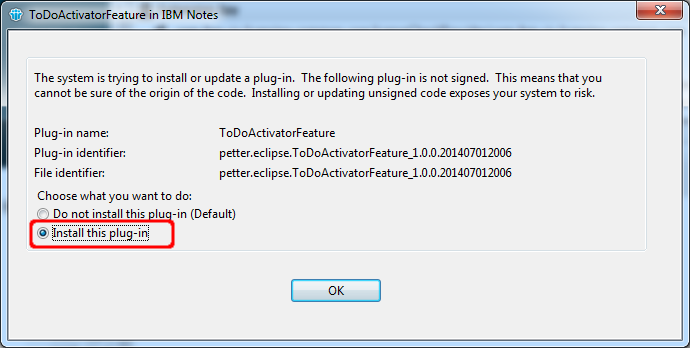 After a short time Notes will ask you to restart the client and afterwards you can use the ToDo Widget in your Sidebar.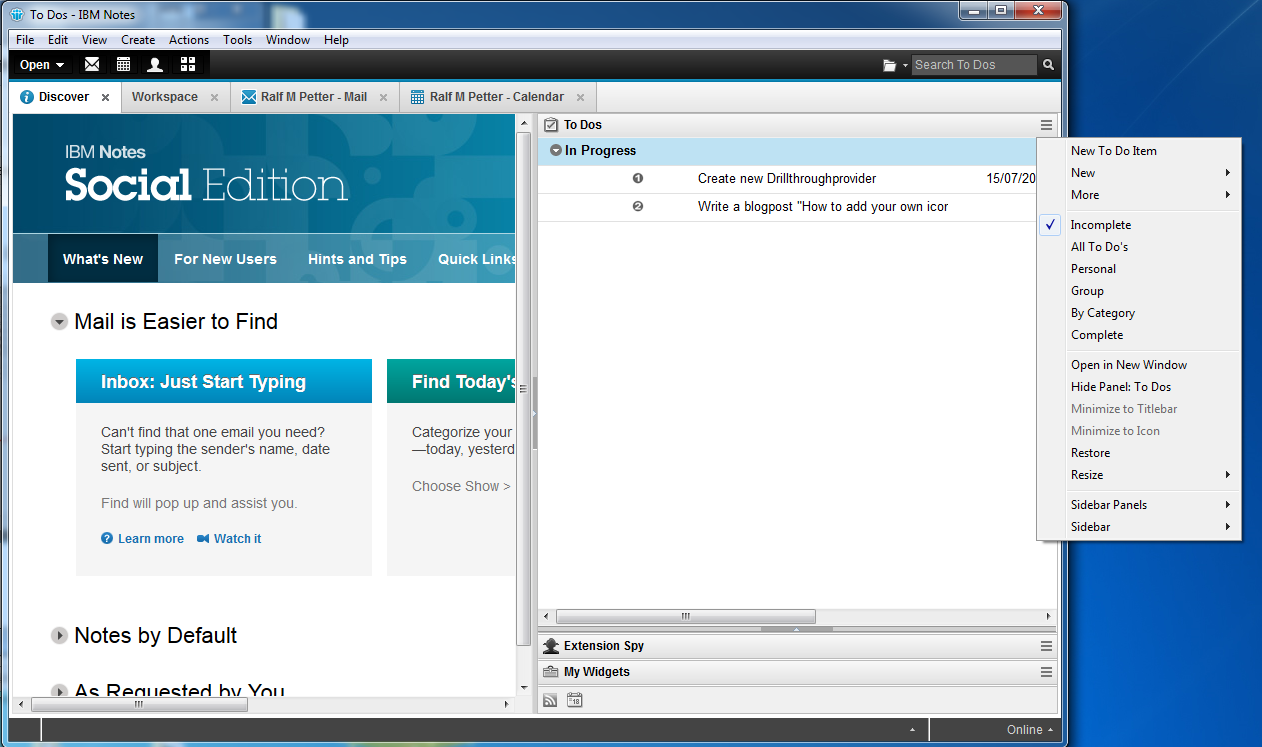 If you like the "ToDoActivator" you can support my work with a small donation. Thank you in advance.