The Extension Spy is an utility to analyze the content of the Extension Registry of a running Expeditor (Notes, Designer) platform.
In the moment the Extension Spy works only with 9.0.1 and above. I will post a new version which works in 8.5.3 soon.
The new version 1.0.1 have been tested on 8.5.3 and 9.0.1
Follow this steps to install this extension to your Notes Client:
Open your My Widgets Sidebar view.
Drag the link "Extension Spy" to the "My Widgets" sidebar.
ExtensionSpy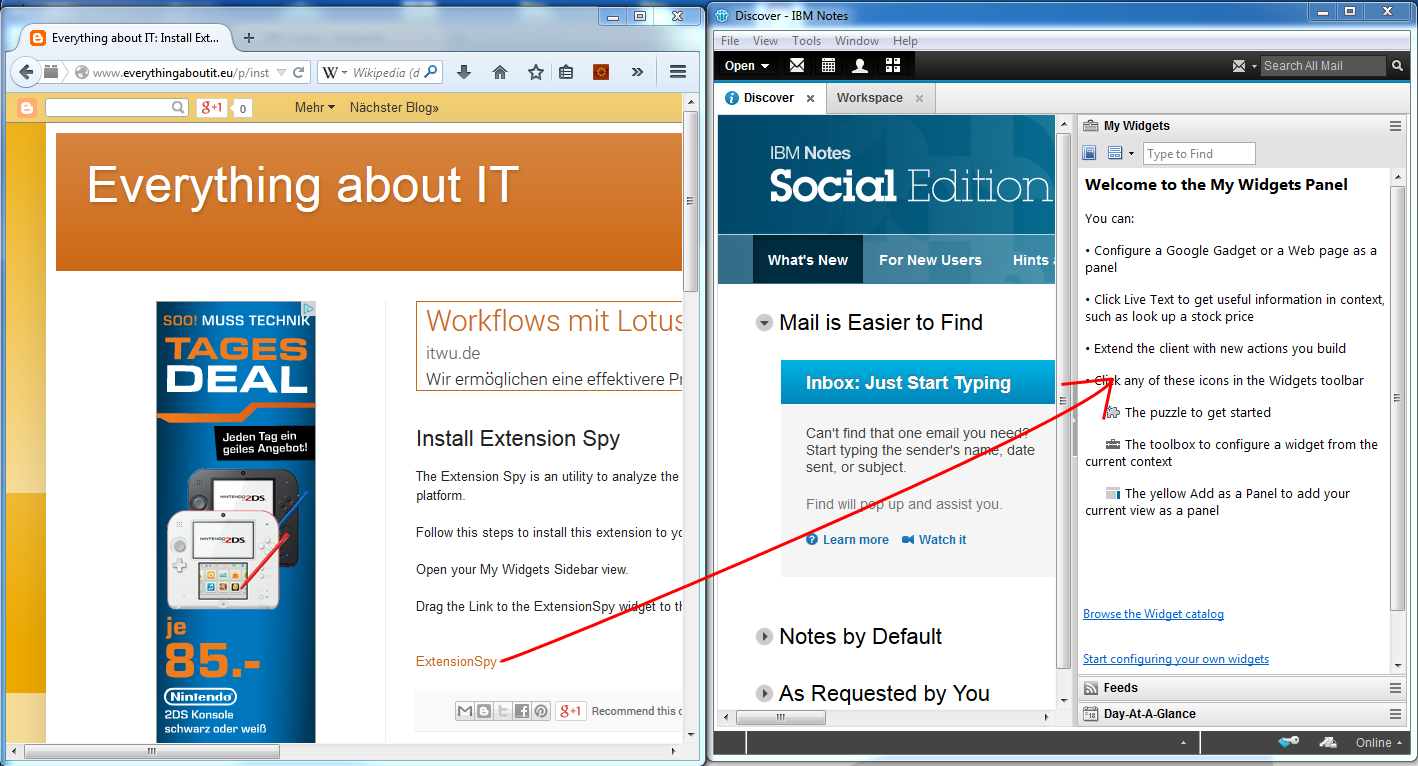 Allow Notes to install this unsigned plugin.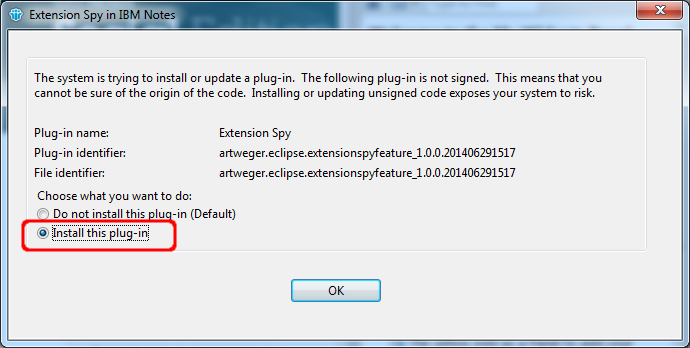 After a short time Notes will ask you to restart the client and afterwards you can use the Extension Spy in your Sidebar.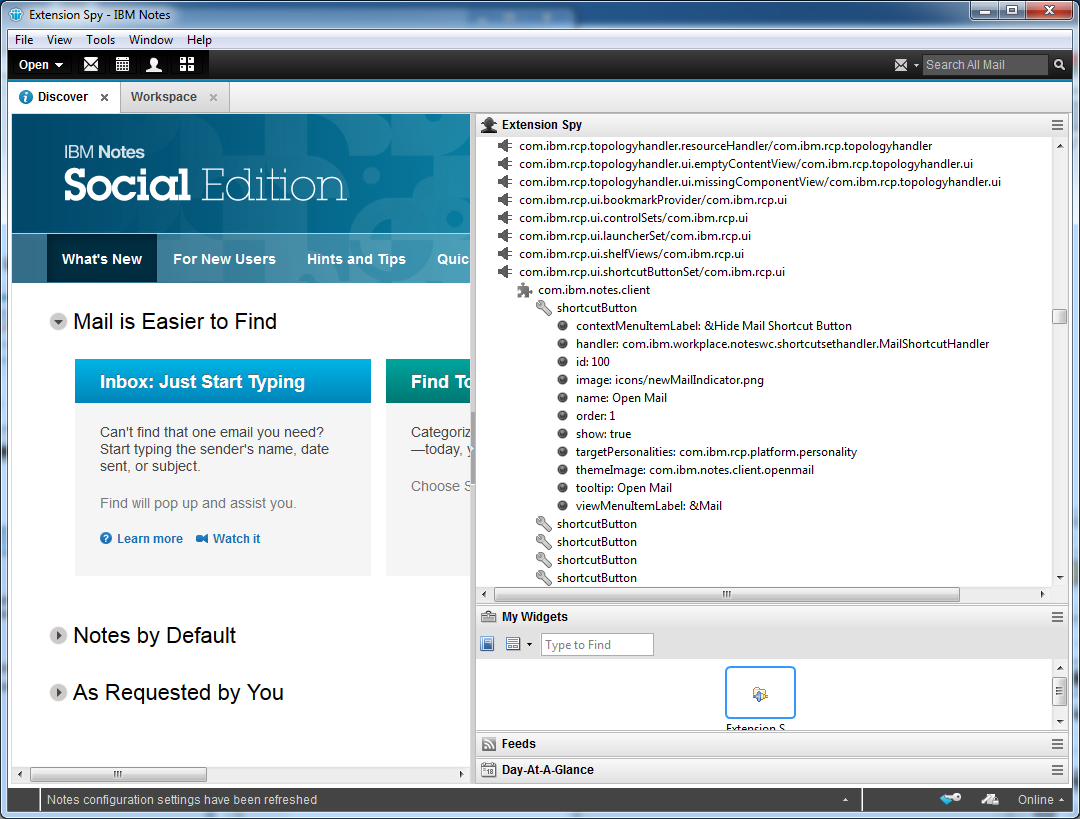 If you like the "Extension spy" you can support my work with a small donation. Thank you in advance.