The holiday season is coming with big steps and so the every year question is, which books should i pack in my suitcase (or load on my kindle ;-)) to learn new things and improve my skills in various IT topics.
My first priority this year is to improve my understanding of how Windows internals works and how i can solve typical problems in windows more efficient. The most efficient tool to solve windows problems is the Sysinternals suite. But to get the most out of this tools you need a deep understanding how they work and which tool is used for which use case. Fortunately the creators of the Sysinternals suite have written and published a reference manual. If you use the tools regularly you should really take this one with you on your journey.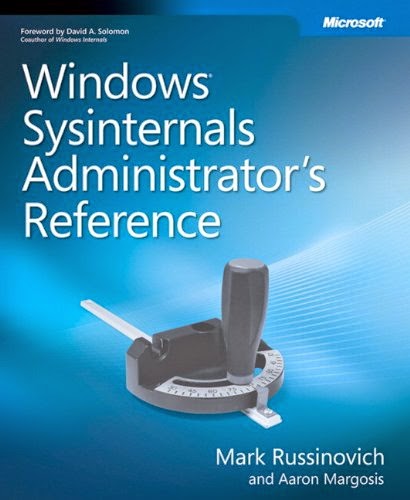 Windows Sysinternals Administrator's Reference
If you want to go more in detail how Windows works you can have a look at the Windows Internals books. This books target the windows system developer, but i think they are also a chest full of treasures for the advanced windows admin. Because many mystery problems in windows will become understandable when you know how windows works under the hood.